5 Lasserre
Moulon |
7.79 kms da Saint-Emilion

Introduzione
Located within 10 minutes of Saint-Emilion, in the heart of Bordeaux's most famous wine region, 5 Lasserre is a curated luxury "maison d'hôtes" combining artisanship with passion for hospitality.

A distinctive blend of understated luxury and privacy, heritage and modernity, that sets the scene for a truly unique and unforgettable stay.

Transforming this 18th century farmhouse into a luxury maison d'hôtes – the oldest part of which dates back even further to the 17th century – has been an incredibly delicate journey. Owners Cristina and Frédéric sought to retain the personality of the house while imprinting it with reflections of their lifestyle, passions and travels, and enhancing it with all the services required by modern discerning travellers.

The result is an oasis of eclectic charm and luxurious comfort, filled with a harmonious collection of antique and modern furniture, a crafted sense of detail and thoughtful personal touches that make it one of a kind.

At 5 Lasserre, guests will find intimate and open spaces to rest and relax. Its five generous Suites offer comfortable accommodation with beautifully curated interiors and terraces, flooded with natural light.

Outdoors, the garden benefits from an incredible elevated views over the Dordogne river and Saint-Emilion, and is the perfect spot to spend the day lazing by our signature infinity pool or winding down in the evening over a nice bottle of wine.

Revitalisation and beauty care are not forgotten at 5 lasserre's concept vision. The wellness experience is at the heart of our efforts to help you find that perfect balance!
Make health and wellness a priority with a series of rejuvenating experiences. Our wellness centre features a steam room, a gym, a yoga* practice room and a dedicated massage* treatment room.
Switch off & indulge in some me time - this is how you find your individual balance.

Other facilities include a library, private dining room, lounge and a home cinema – delightful spaces for moments of solitude, entertainment, or planning the day's excursions.

Breakfast, by itself, is a discovery for the senses at 5 lasserre. Served in the formal dining room, you will find old friends and meet new ones getting acquainted around the table.

​In the evening, cherish meeting other travellers by joining our shared-table d'hotes; a fun dining experience, where laughter, jolly & cheerful conversations, the art of the table and seasonal produce are the main ingredients.

Staying at 5 Lasserre is in fact not just a holiday, but an adventure of the spirit, wondrous, awe-leaning, shared journeys designed to make your travels and time away from home, special, truly special.

Step inside our world. Relax. Reconnect. Lose track of time...

Situated just 7,5 kilometers southwest of Saint-Emilion and a mere 45 minutes drive from Bordeaux's airport and city center, 5 lasserre is often described by global travellers as one of the region's best kept secret.

​Indulge the good life of 5 lasserre and savour the best views and tastes in one of France's most coveted wine country.
Sito Web
Svaghi & Servizi

Aria condizionata
Prodotti bio

Rispettare la tranquillità del luogo

Campi da golf nelle vicinanze

Accesso Disabili

Piscina privata

Ristorante

Vietato fumare

Wi-Fi disponibile

Parcheggio privato

Carte di credito accettate

Spa & Benessere

Attrezzature fitness
Servizio di massaggi

Sauna

Seminari

Noleggio o Prestito di biciclette

Vista panoramica
Posizione & Accesso
5 lieu-dit La Serre




33420

Moulon




Francia

Situazione

Gironde

Città

Moulon

Città vicine

| | |
| --- | --- |
| 26.88 | kms da Bordeaux |
| 9.29 | kms da Fronsac |
| 8.74 | kms da Libourne |
| 10.76 | kms da Pomerol |
| 7.79 | kms da Saint-Emilion |

Ambiente

Campagna

Aeroporto

Bordeaux-Mérignac (intl) 38.61 kms

Direzione

-
Mappa
Camere & Prezzi
5

Camere
| Tariffe / Stagioni | Bassa | Media | Alta | Altissima |
| --- | --- | --- | --- | --- |
| Singola | 160 € a 230 € | 180 € a 250 € | 200 € a 280 € | 200 € a 280 € |
| Doppia | 160 € a 230 € | 180 € a 250 € | 200 € a 280 € | 200 € a 280 € |
DELUXE ROOM
Our 2 Deluxe Rooms of 40 sqm, with private terrace and independent access, offer privacy and superb comfort, blending modern design with antique furniture. King-size bed or 2 single beds, cosy living area, bathroom with bathtub and separate shower
Tabella prezzi:
Bassa : 160 € | Media : 180 € | Alta : 200 €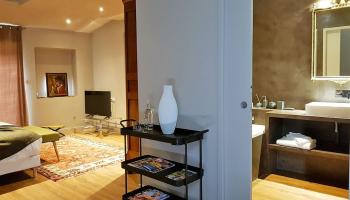 JUNIOR SUITE
Our 2 Junior Suites of 70 sqm, with private terrace and independent access, were designed in collaboration with award-winning French architects AW2 and offer a luxurious space combining natural finishing with modern and antique furniture.
Tabella prezzi:
Bassa : 180 € | Media : 230 € | Alta : 250 €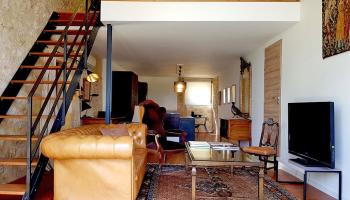 DUPLEX SUITE
Our Duplex Suite offers 90m2 of private space on 2 levels. Independent access. 2 terraces with breathtaking views of the valley. Large living room, kitchen and desk. The bedroom on the 1st floor offers a very large bathroom with bathtub and shower
Tabella prezzi:
Bassa : 230 € | Media : 250 € | Alta : 280 €
Soggiorni a tema
Spa & Benessere
Wellness and Fitness : Steambath with color therapy and aromatherapy - Jet shower - Fitness room equiped with a treadmill, an elliptical trainer and a training bench. Massage room. The massages are on extra charge. Resting room with view over the garden. In summer, massages can be made in an outside terrace, under the trees.
Spa & Benessere
Relaxation face and body care with subtile aromas of essential oil (lavender, verbena, rosemary, ylang ylang, coconut). A moment of exceptional wellness to relaxe your body and find the harmony (personalized several techniques). Body break : relaxing or tonic massage, pressures and effleurages, manual techniques of relaxation...
Spa & Benessere
Yoga : It is never the wrong time to connect back to yourself—and that is what yoga does. In Sanskrit, the term yoga actually means "to yoke" or to unite. Your yoga practice is all about self-discovery (or, in many cases, re-discovery). When at 5 lasserre, you can book your own Yoga session to begin or further develop your Yoga practice.
Soggiorni Enologia
During your stay, we recommend you the following activities and visits : Visits of châteaux and wine tasting - To keep a nice and typical souvenir, or simply by pleasure, you can compose your own Vintage of Saint-Emilion, being assisted by a professional staff, in a prestigious château. You will leave with your own labeled bottles.
Soggiorni Enologia
During your stay, we recommend you the following activities and visits : The Winery in the Medoc with wine tastings and a safari in the vineyards - Saint-Emilion and Bordeaux visits - Discovery tours of the Medoc, Sauternes and Entre-Deux-Mers - Cycling through the vineyards ... Many exhibitions, concerts and shows are organized in the châteaux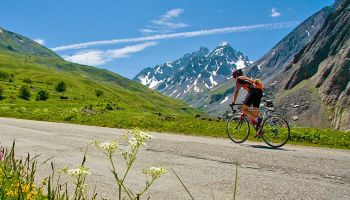 Sport e Escursioni
From the saddle of our bikes, down by the Dordogne river at the bottom of the valley or, if you choose, up high closer to our peaks, you'll find secrets beyond your walking limits. Pedal slowly, you've got all day and the bikes are free. Let us prepare you a picnic basket. * Picnic baskets require a 24 hour advance notice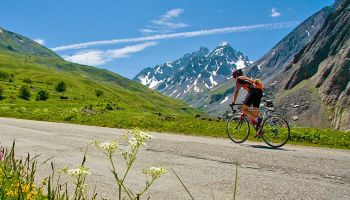 Sport e Escursioni
Walking journey : Shatter quietly the silence of a woodland trail with your footsteps... Put on your boots or lace up your walking sneakers and wander off along the scenic vineyards. Nature walks are possible at any time of day and are quite varied in their content. Sunrise & sunset time is a particular favourite walk for our guests.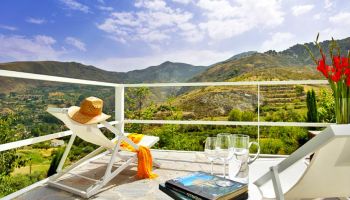 B&B con vista mozzafiato
5 Lasserre offers a wonderful site with a stunning view point over the Dordogne river valley and Saint Emilion village and its vineyard.
Promozioni
Tutto l'anno
From 5% to 20% off * depending on your length of stay. Please contact us
Valido dal 09/04/2018 al 31/12/2019
Da 152 €
Recensioni
5
1
Nous avons passé deux nuits dans ce superbe établissement. Tout est exceptionnel : chambre spacieuse et très propre, literie très confortable, très calme, belle vue, très bon repas et petit-déjeuner grandiose. La qualité des services est remarquable. Nous remercions les hôtes Valentino et Enrico pour leur accueil très chaleureux, leur dévouement, leur bienveillance et leur très grande gentillesse.
Contattare & Prenotazione
Parliamo:

Francese

Inglese
---